Data Viewer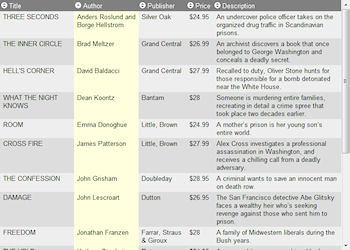 Data Viewer can display data from CSV files, a MS Access database or MySQL tables. The data will be displayed in a table which can be sorted and paginated by the user without the need to refresh the whole page! The appearance of the table is very customiz...
Language Text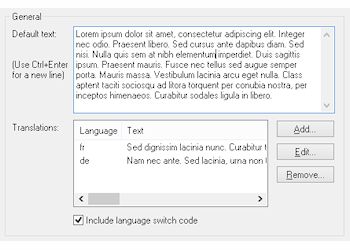 Language Text is a simple solution to switch between multiple languages. You can have one or more text blocks on the same page and users can easily switch to another language (triggered by clicking on an image or other link).
MySQL Table Editor
The MySQL Table Editor extension is based on the MySQLEditTable PHP classes by Martin Meijer (http://sourceforge.net/projects/sql-edit-table/).
Using the MySQL Table Editor you can Add, Edit, View or Delete records of a MySQL table. There is also a b...
News Writer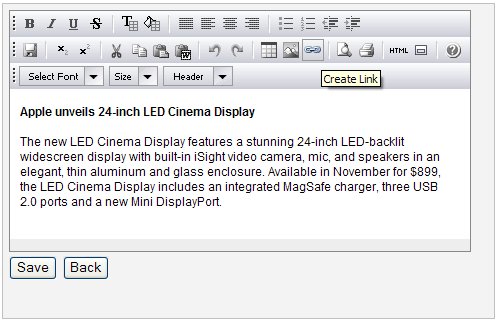 Did you ever want to be able to edit parts of your website online?
Or have you designed websites for customers who want to be able to add/edit news items, agenda's or activities themselves?

If the answer is 'yes', then this News Writer extens...
News Writer Pro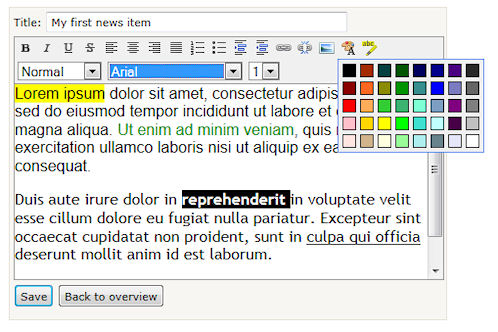 This is a 'Pro' version of the New Writer Extension (separately available) with several extra features!It allows you to manage a specific area of your webpage online. You can also use it as simple blog or as (online editable) data source for WYSIWYG Web B...
PHP Blog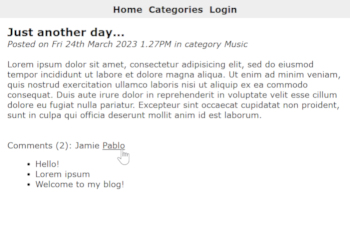 This blog extension presents an alternative for the standard blog object of WYSIWYG Web Builder. Because the standard blog does not use server side scripting it has several limitations. For example you can only edit the blog items through Web Builder (off...