Newly Released Extensions


Cookie Consent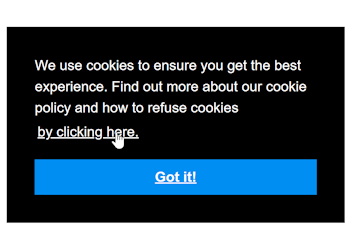 Cookie Consent displays a GDPR Cookie Consent Message.
This extension is a wrapper for the Cookie Consent JavaScript by Osano: https://github.com/osano/cookieconsent
Loaders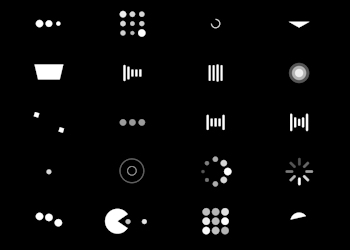 This extension can display a (semitransparent) overlay with a CSS based animation when the website loading is in progress. It will disappear right after the page loads. Based on loaders.css by Connor Atherton (https://github.com/ConnorAtherton/loaders.css...
Hover Tilt Plus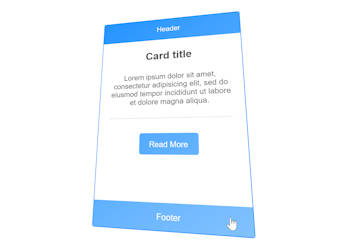 This extension adds a 3D parallax effect to one or multiple objects. When you hover over the object, it will tilt according to the mouse direction.
Bootstrap Colorpicker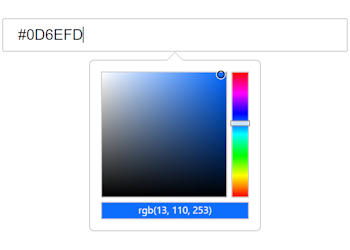 Bootstrap Color Picker allows the user to select different colors. For example, as part of a form so the user can pick a color.
Justified Gallery Pro (DEMO)
The Justified Gallery extension is a grid based gallery which adapts to the screen size dynamically. The gallery supports images with different sizes and aspect ratios, the images will automatically be re-arranged based on the available space. The 'Load m...
Montage Pro (DEMO)
Montage Pro will automatically create a montage from a set of images with the option to fill all the gaps. This is an improved version of the jQuery Montage extension.

• Built-in support for lightbox add-ons
• Title and descriptions, always ...
Vertical Gallery (DEMO)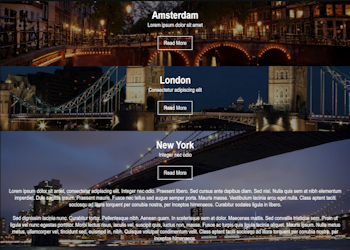 This extension implements a vertical gallery. Initially, the gallery shows the tile, subtitle and 'Read More' button. Clicking the button will expand the description. Vertical Gallery was designed to be used flexible layouts.
Horizontal Parallax Gallery (DEMO)
This extension implements a horizontal scrolling parallax image gallery that can be controlled by scrolling the mouse scroll.
The transforms (x, y, z and scale) for the parallax effect are user definable. Each image can have a link or open a larger ve...
Zoom Slider (DEMO)
The Zoom Slider extension implements a zoom slider using CSS only (no JavaScript). While the image slowly zooms in, the text (title and description) scrolls on top of the image.
Split Slider (DEMO)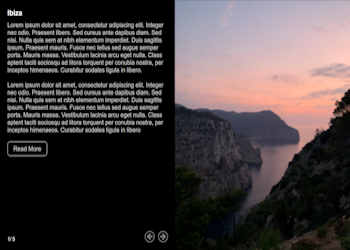 This extension implements a slideshow where one half is content and the other half an image. The content can include a title, description and 'Read more' button. This button can be linked to another page.