Ecwid Web Shop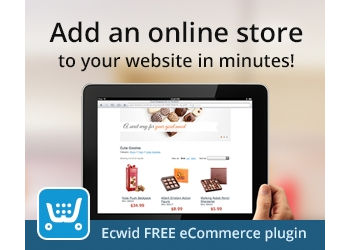 This is a set of extensions for using the simple but powerful Ecwid E-Commerce platform. Ecwid is an awesome e-commerce software platform that allows you to add shopping cart functionality to any current site and also get a mobile and Facebook store in on...
PayPal MiniCart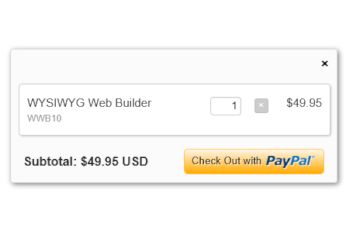 MiniCart is a great way to improve your PayPal shopping cart integration. Your users will be able to manage their shopping cart directly from your website. This extension is based on Jeff Harrell minicart.js: http://minicartjs.com/

This extension...
NOP Shopping Cart (Experimental)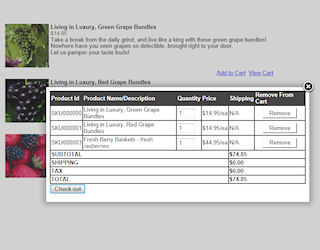 This extension is based on NOP Shopping Cart: http://www.nopdesign.com/freecart/
- Client-side (java) scripting, no CGI/PHP required for the cart.
- No database required.
- Multiple Additional information fields (ie. color, size, etc).
...
Price Tables (DEMO)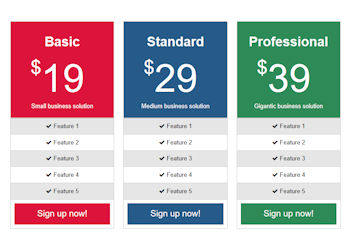 This extension helps you create attention-grabbing, responsive pricing tables.

Features
• Each 'product' can have a title, description, price, features and a button link to another (more details) page.
• Set a different color for ...
Shopify Extensions
https://www.shopify.com/ is a complete commerce platform that lets you start, grow, and manage a business.

• Create and customize an online store
• Sell in multiple places, including web, mobile, social media, online marketplaces, brick-...
SmartCart - Shopping Cart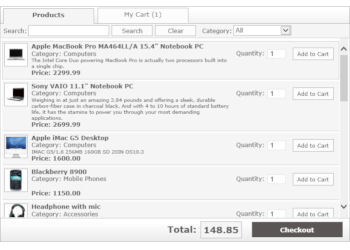 This extension is a 'wrapper' for Techlaboratory's Smart Cart: http://techlaboratory.net/smartcart
Smart Cart is a flexible and feature rich jQuery plug-in for shopping cart.

- Clean and compact design, tabbed design saves space.
- No...