HTML5 audio with playlist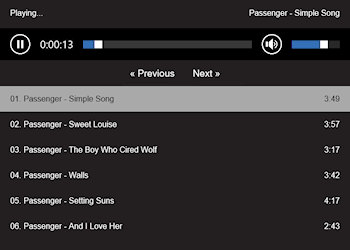 This extension adds a playlist to the standard HTML5 audio player.
jPlayer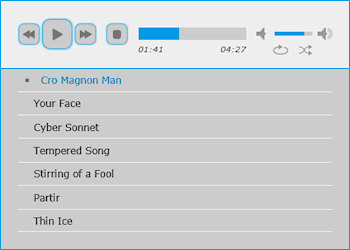 jPlayer (http://jplayer.org/) is HTML5 Audio / Video player with playlist support.
This extension is a wrapper for jPlayer and can be used to play single audio/video files as well as a playlist with multiple media files.
Common formats are mp3 (...
Mini Flash Music Player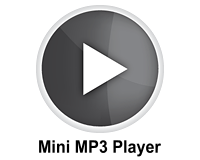 This player is tiny and simple but what is nice about it is that it comes with an equalizer. It is very easy to configure and add to your site.
MP3 Player (DEPRECATED)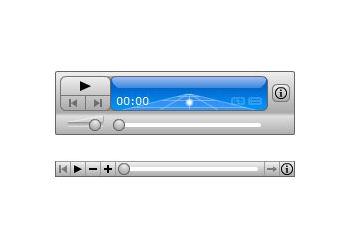 This extension provides an easy way to insert the WebMinster Web Player to your website: http://www.webminster.org/webplayer/
The WebMinster Web Player is a powerful MP3 Player which is based on Adobe's Flash. With this MP3 Player you are able to pla...